Wood Coin Display Frame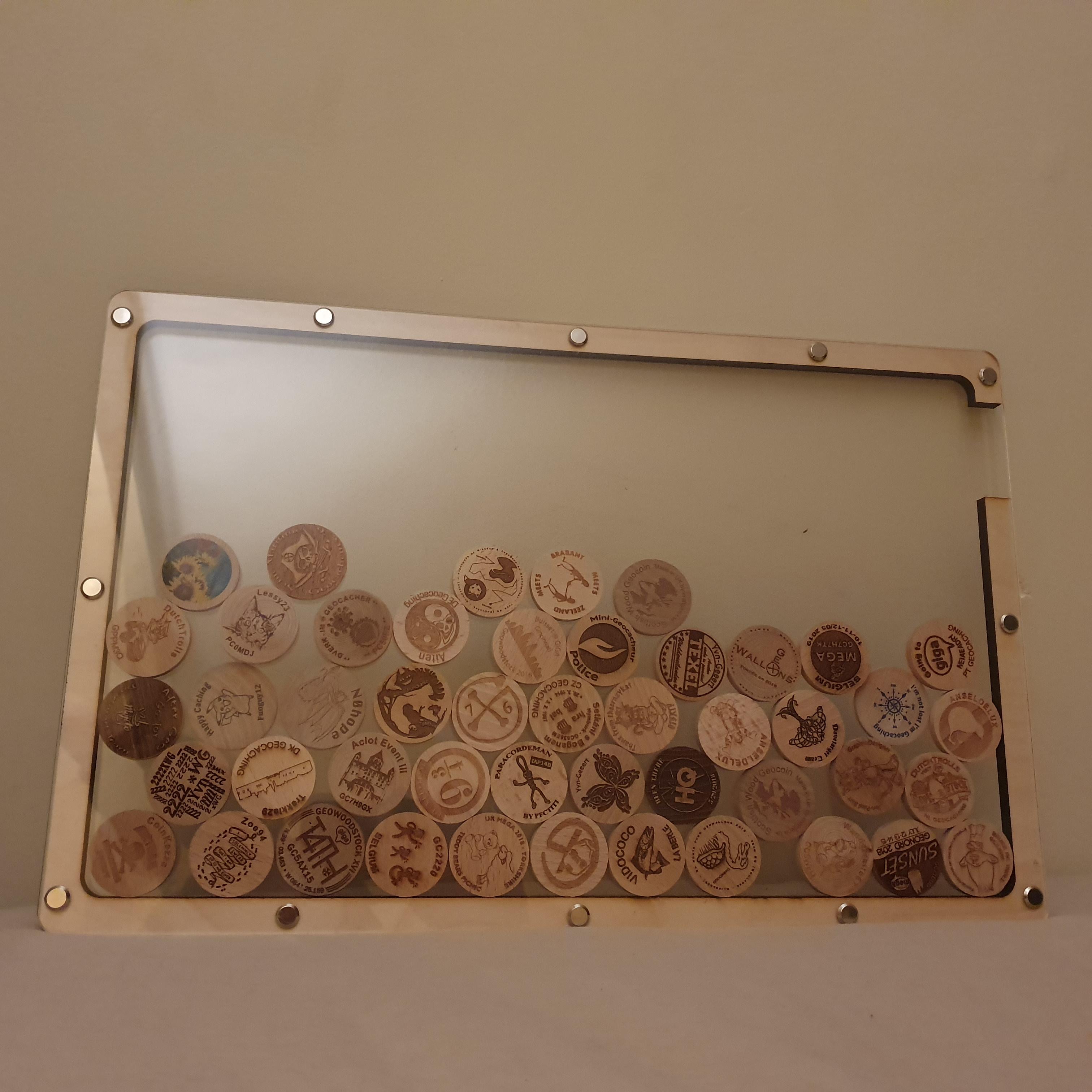 Especially designed to hold and display your Woodie/ Wood coin collection.

Made from clear acrylic and wood, and in two sizes: 
Each large display frame (pictured) holds approximately 70 wood coins and the small frame holds about 36 wood coins. These frames can be viewed from both sides. Coins are added to the frame via a slot on the side.