Welsh Slate Table Mat (blank)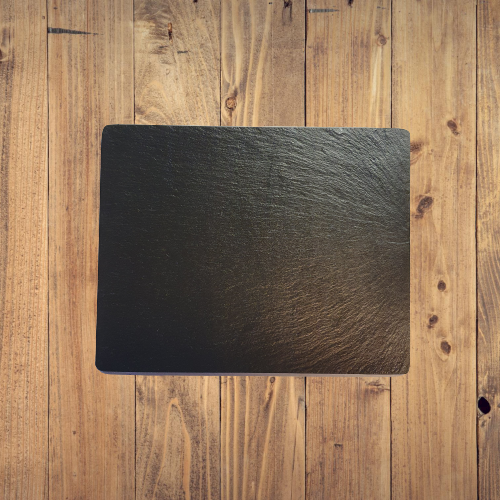 Welsh Slate Table Mat (blank)
These place mats measure 250 x 200mm and are approximately 7 to 8 mm thick. 
As each slate is hand cut and finished the size and thickness may vary very slightly between pieces by 1 or 2mm. Each mat is fully backed with green felt to protect your table and weighs over 1kg. 
All our table mats are much higher quality than you will find in chain stores or supermarkets. They will far outlast any similar looking product.   
Slate can be wiped down with most kitchen cleaners and can withstand very high temperatures. This product is not suitable for cleaning in a dishwasher.