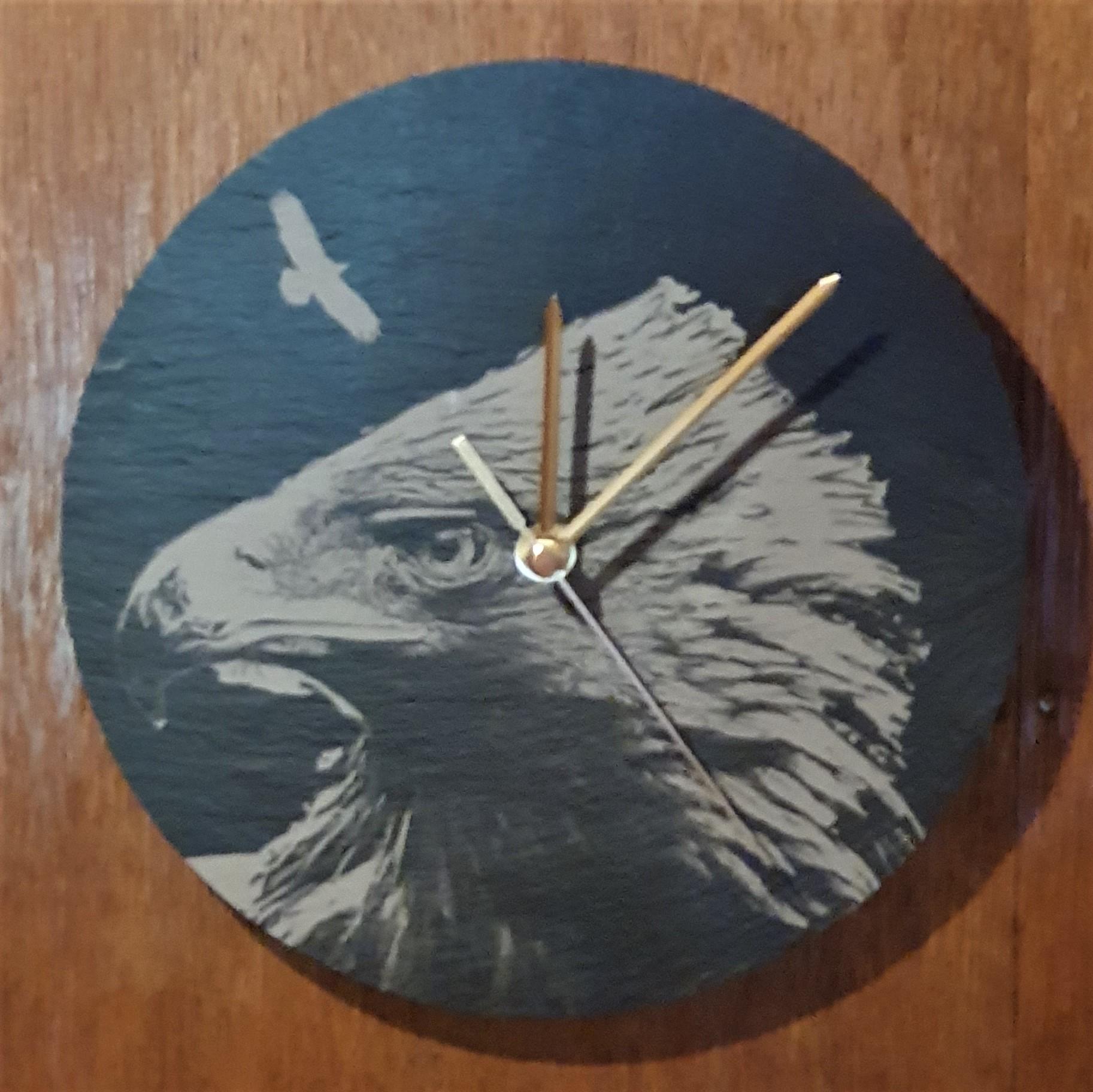 Welsh Slate Clock - Golden Eagle
Sorry!
We're sorry that we're currently out of stock of this product.
But, if you put your email address below we can let you know as soon as it's available.
Featuring an engraved Golden Eagle face and silhouette of a bird in flight, this clock has silent works with a sweeping second hand.
Made from hand cut Welsh slate and measuring 23cm across the detailed design will look wonderful in any room of your house. The quality clock works give a silent sweeping motion and the gold coloured hands contrast perfectly with the grey face. 
The golden eagle is the top predator in the Scottish countryside; it is a massive bird of prey that mainly hunts rabbits and mountain hares but will also catch foxes, young deer and large birds like grouse. It can be seen soaring high in the sky in upland areas and remote glens in the north and west of Scotland. Golden eagles have large home territories, nesting on rocky cliff faces and in trees where it builds a giant nest or 'eyrie'. These nests are often used by successive generations to rear their own young.  
This clock weighs 611g and can be hung or placed on a stand. It requires 1 AA battery to work (not supplied)