Viking Bear Leather Key fob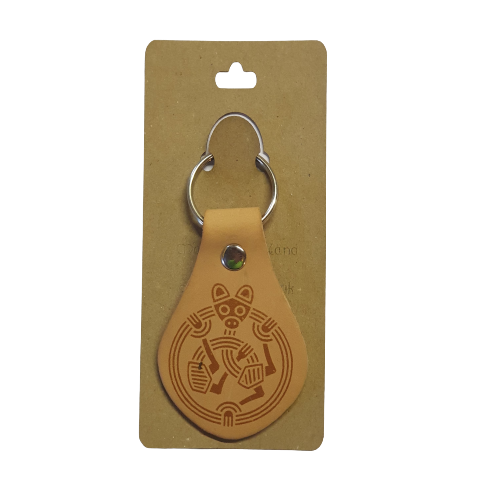 Viking Bear Leather Key fob
Made from high quality British leather this Viking inspired design will make a perfect gift for just about anyone with a key. Or even better, you can even keep it for yourself! 
Based on the Borra style of Viking art this key fob shows an interpretation of a bear.
These fobs are 10cm tall (inc. the ring), hand cut and hand riveted.
Designed and made in our own workshop