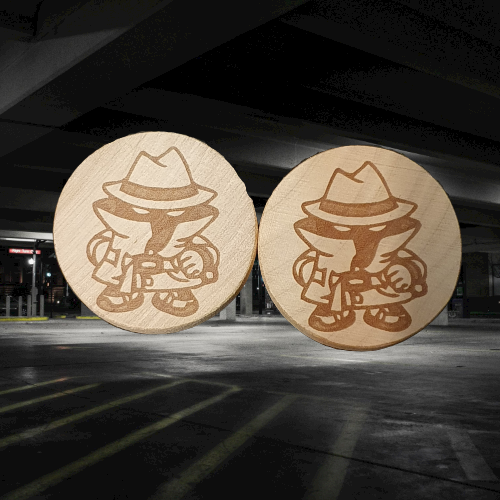 Snag The Tag Official Woodie
Sorry!
We're sorry that we're currently out of stock of this product.
But, if you put your email address below we can let you know as soon as it's available.
Produced in conjunction with Snagthetag.com, via the UK Snag the Tag group, we are very pleased to bring you the first official Snag the Tag woodie.
Made from solid birch and with a trackable code on the back (all codes are the same) this woodie is available to all who would like to use them as a swap/ swag item or a trade item. 
Woodies/ CWG/ Czech Wood Geocoins are highly collectible personal signature items that are very popular in Europe. There are thousands of designs available and you can even have your own made by clicking here. 
This design is sold in packs of 10 coins (50p per woodie) and you may buy as many packs as you like. 
The design of the Agent is property of Snag The Tag and was drawn by TVM