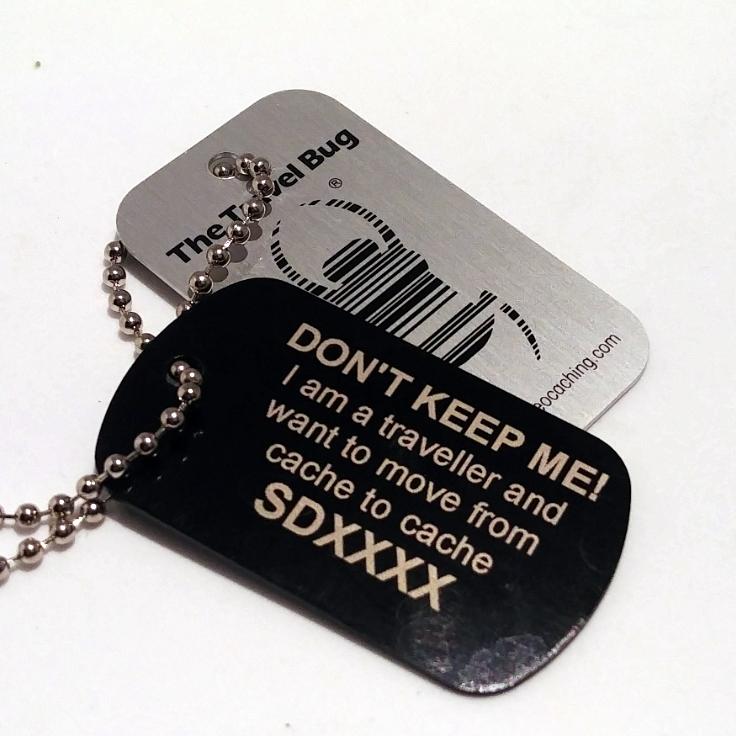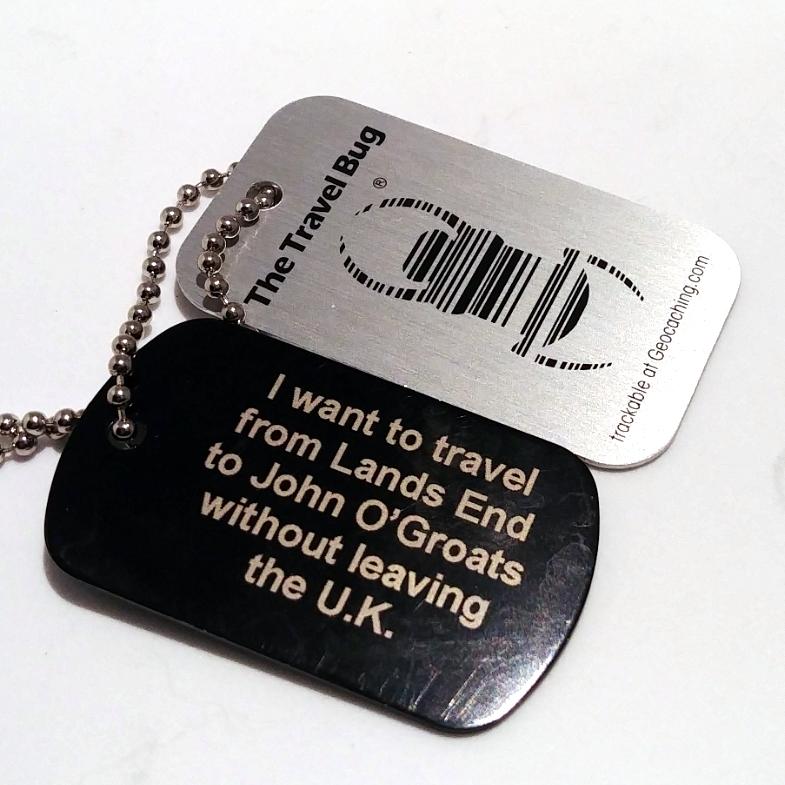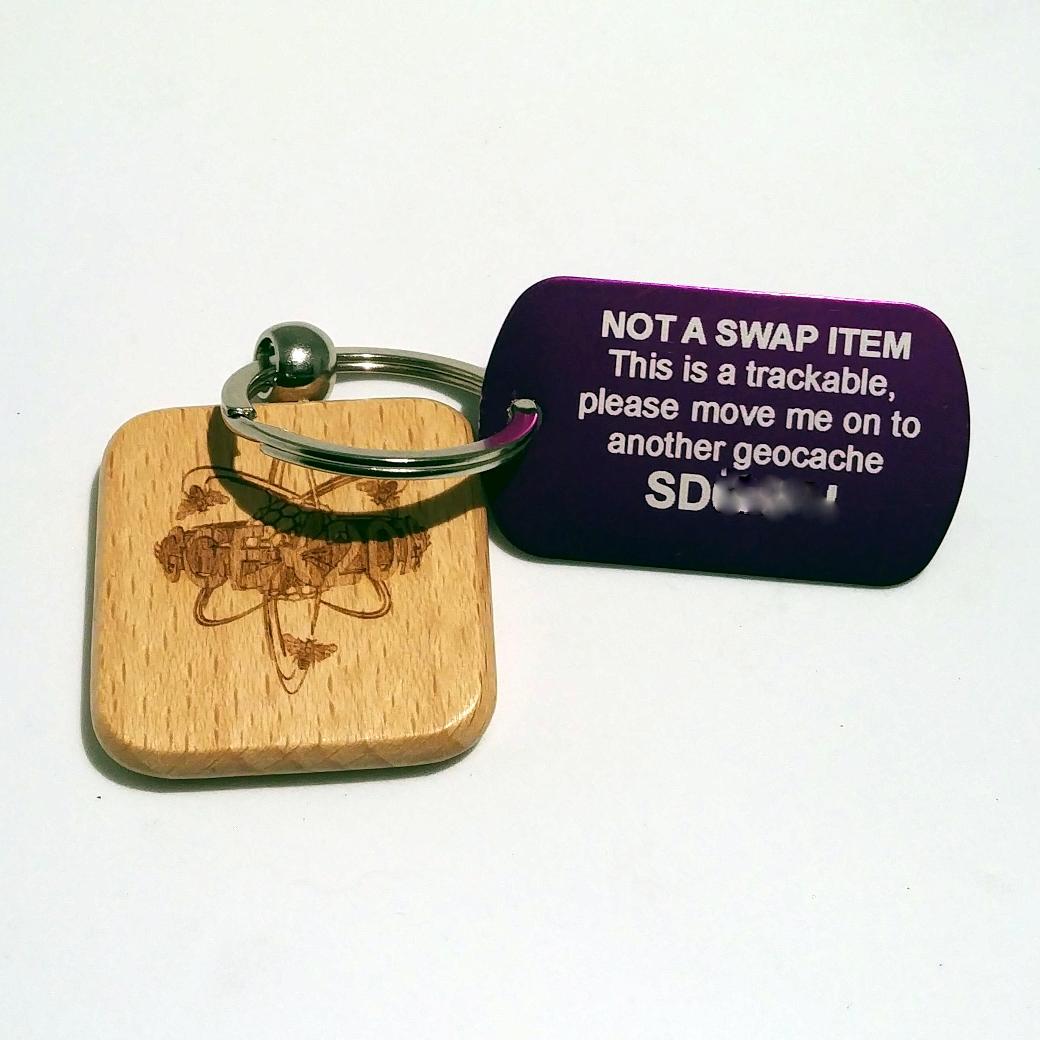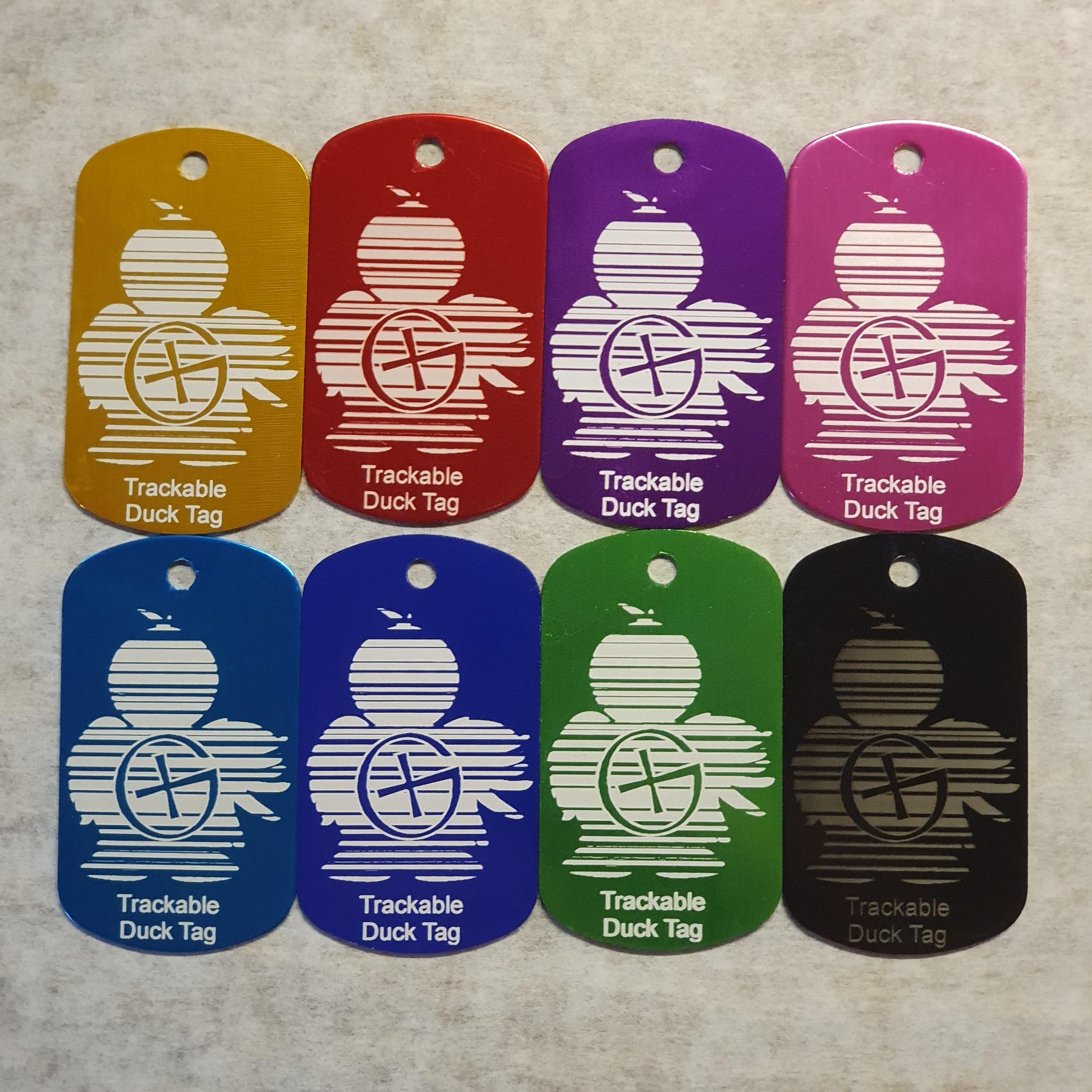 Sorry!
We're sorry that we're currently out of stock of this product.
But, if you put your email address below we can let you know as soon as it's available.
Made by craftgenix this is a standard size dog tag that can be attached to any trackable or proxy item to show people it is not a swap and on a mission.

Each tag can have two messages. Side one is from our list of chosen messages, the second is entirely up to you* You can even add a tracking number if you wish.

Your choice of messages are:
DON'T KEEP ME! - I am a traveller and want to move from cache to cache [followed by tracking number]
KEEP ME MOVING - I am a trackable item and not a swap [followed by tracking number]
NOT A SWAP ITEM - This is a trackable, please move me on to another geocache [followed by tracking number]
I'M A TRACKABLE - This is a geocaching game piece, not a swap item [followed by tracking number]

The second side can have upto 5 lines of text with a maximum of 16 characters per line.  We recommend putting your trackables mission on this side

The message is laser engraved onto aluminium so will not fade, snap, crack, get waterlogged, rip or any of the other common problems found with alternative products.

*Message must be family friendly! We reserve the right to refuse any message without giving a reason. We will not engrave offensive, political or religious messages of any kind.

This is a made to order item. We will engrave the message word for word. Please check all spelling and supplied tracking code carefully. Errors cannot be corrected at a later date.

All made to order items are excluded from our returns policy. This item can only be returned due to faulty manufacture or workmanship.
Duck Tag shown for tag colour examples only. Colours may appear different on different monitors/ screens