Family Jigsaw Coasters Set of 4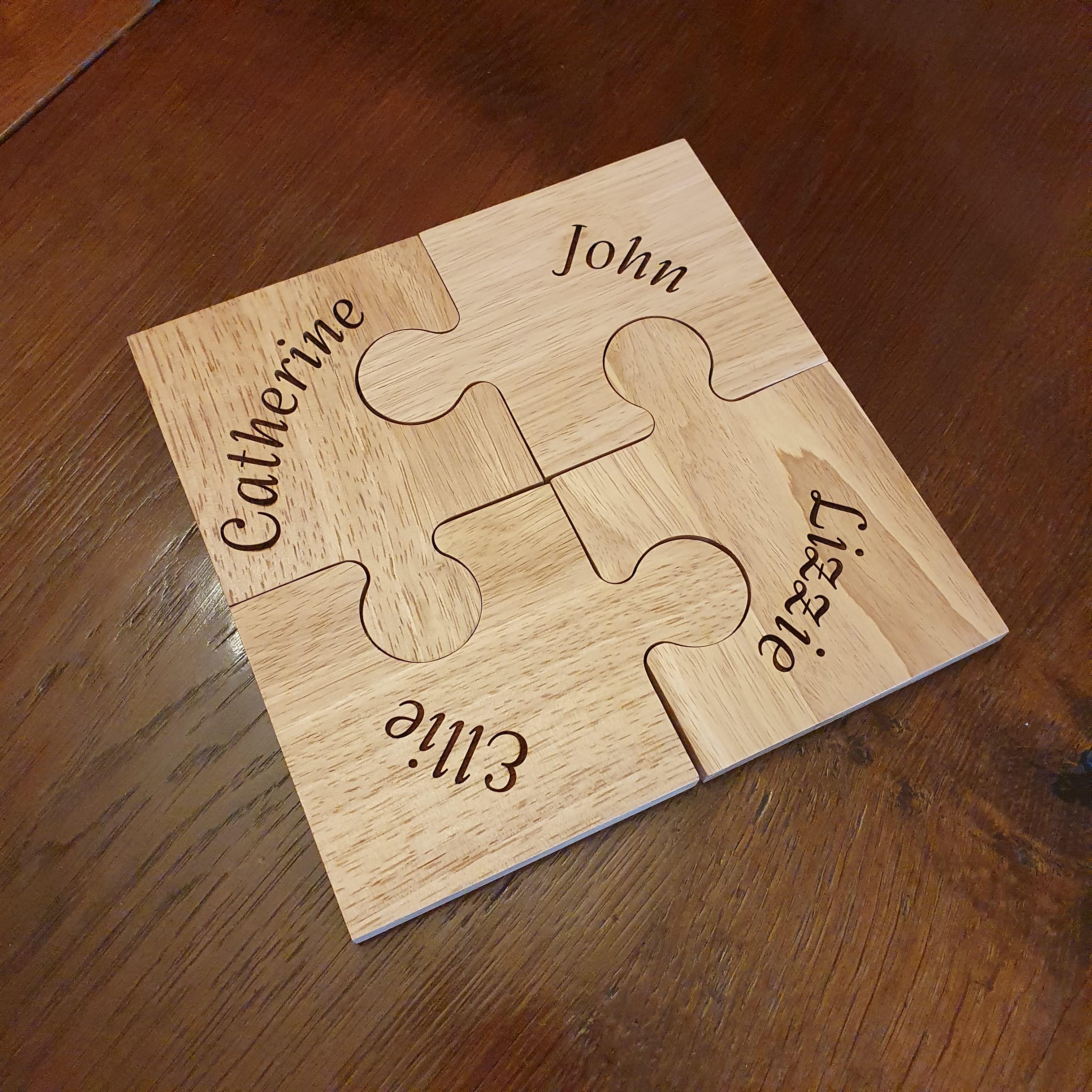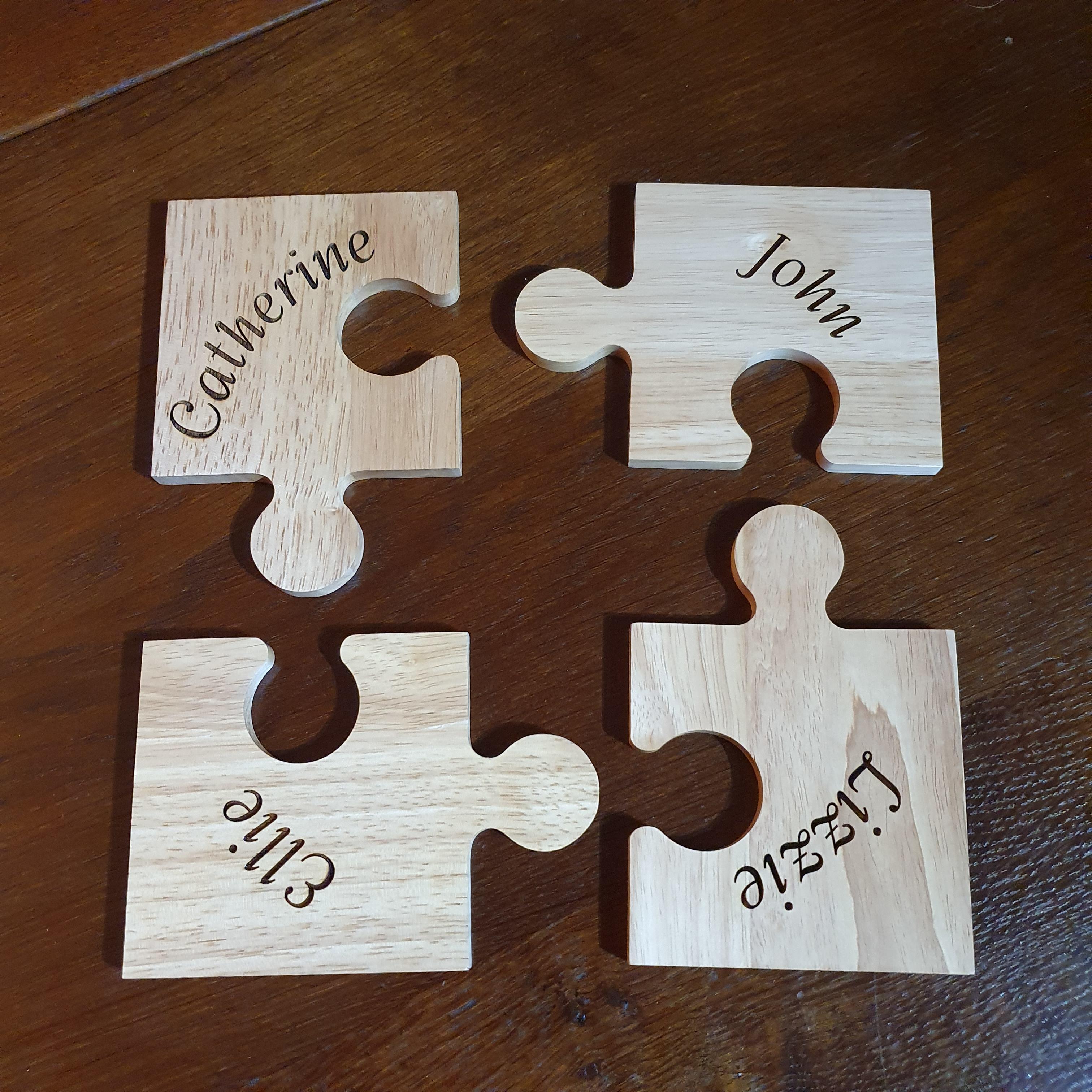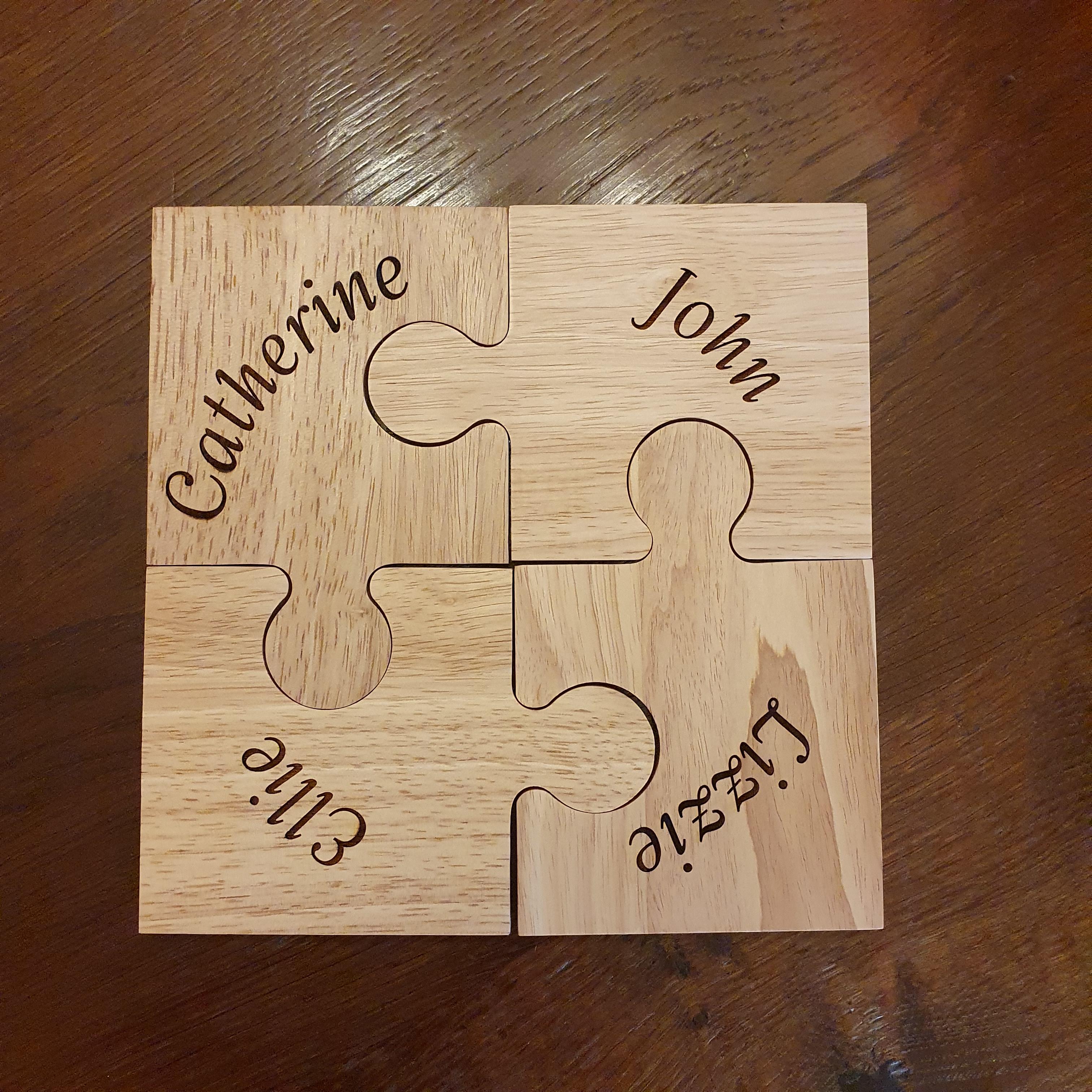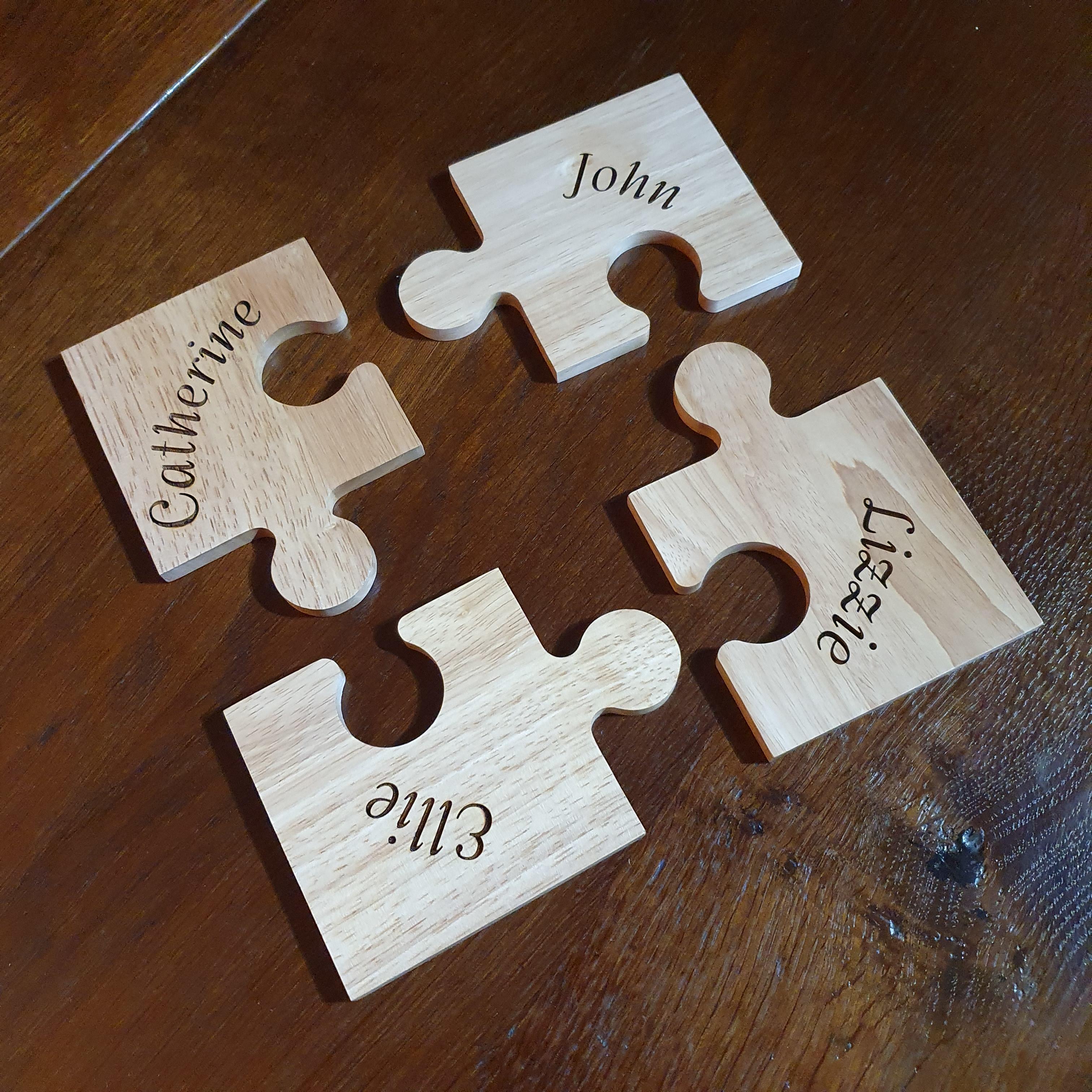 Family Jigsaw Coasters Set of 4
Sorry!
We're sorry that we're currently out of stock of this product.
But, if you put your email address below we can let you know as soon as it's available.
These solid wood coasters make a fantastic addition to your dinner table
Made from solid wood you can personalise each of the four coasters in this set with a family member's name or any other name you wish. Simply add the names you want engraving and we will engrave them for you. 
Each coaster can be used individually or they can be put together to form a trivet. Change the names round as you like to give a different look with each meal. 
Each coaster measures approximately 100 x 140mm and when placed together measure 200 x 200mm. They are 9mm thick
They are made from Hevea Wood (Rubber wood). Rubberwood is a light-coloured medium-density tropical hardwood obtained from the Pará rubber tree (Hevea brasiliensis), The trees are grown in rubber plantations in South East Asia. Once they stop producing the latex the trees are felled and systematically replaced. As they are uniquely grown in managed plantations, you can buy with confidence knowing that you are supporting developing cultures and not contributing to any deforestation since these trees are replaced every time they are felled. 
Cleaning instructions: Wipe down with a damp cloth. Not dishwasher proof.