Glassware
Our range of glassware is continually growing with new designs and glass shapes being added all the time.
We can add almost any of our designs from other items onto our range of glasses. If you would like a design that is not listed or have a design in mind that we do not currently produce please do get in touch and we will help.

This glass features a design by Ian Ledger. It contains a Celtic knotwork based on the crow. The design was especially drawn for craftgenixIn Celtic m...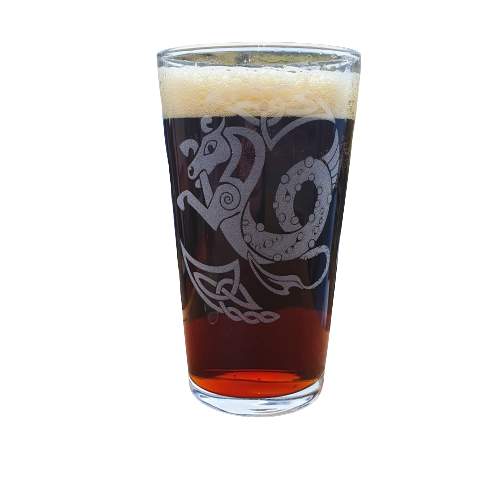 The Kelpie, or water kelpie, is a shape-shifting water spirit inhabiting the lochs and pools of Scotland. It is a Celtic legend; however, analogues ex...