Engraved Celtic Horse Pint Glass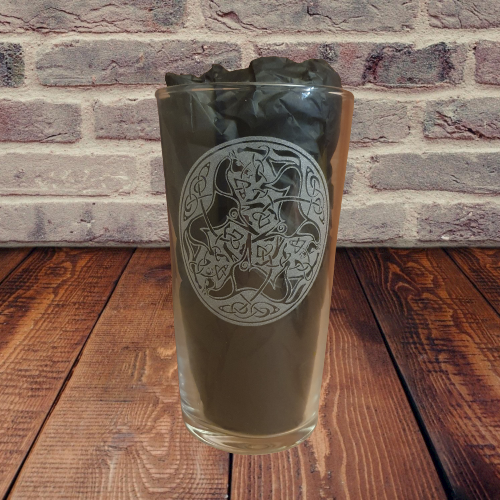 Engraved Celtic Horse Pint Glass
A three horse design based on ancient and traditional Celtic knotwork art

Amongst Celtic peoples the horse has always been highly venerated and seen as a prized possession. Horses were viewed as status symbols, treated with great respect, treasured and well cared for. There was a great bond between Celts and their horses.
Each design is carefully engraved into the glass so unlike printed or Vinyl they will not wear off and are dishwasher safe. 
We engrave each glass to order and you can personalise your glass with a name or text of your choosing for just £2.00 extra
Why not match this glass with our

Celtic Horse

 Coaster

 and make the perfect gift set?


.