Glass Coasters
We will be expanding our range of glass coasters soon. In the meantime, if you see any design you would like on a glass coaster please do contact us.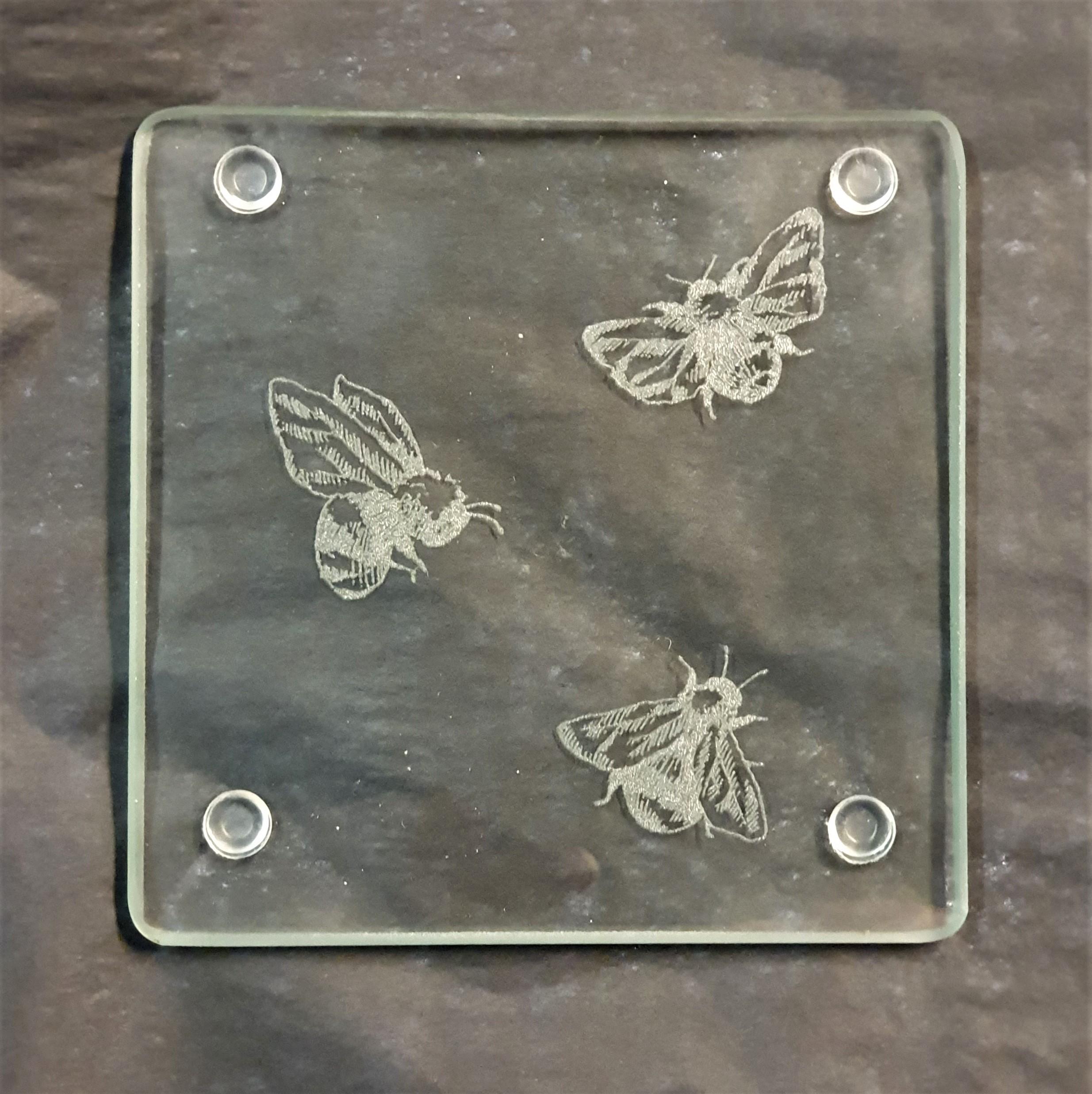 Beautiful bespoke engraved glass coaster featuring intricate beesThe coaster is 10cm x 10cm with rounded corners and made from clear glass. The illust...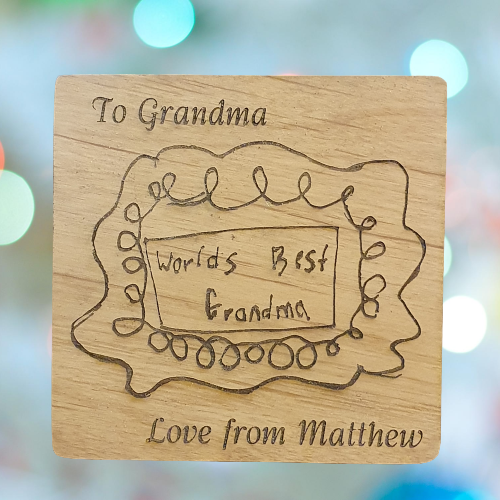 Have your child's drawing or message engraved into a wood, glass or slate coasterThese coasters make a lovely personalised gift for a parent, grandpar...