Celtic Crow Pint Glass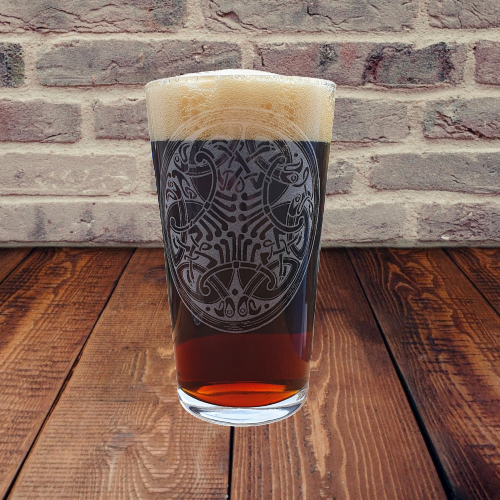 This glass features a design by Ian Ledger. 
It contains a Celtic knotwork based on the crow. The design was especially drawn for craftgenix
In Celtic mythology, the warrior goddess known as the Morrighan often appears in the form of a crow or raven or is seen accompanied by a group of them. Typically, these birds appear in groups of three, and they are seen as a sign that the Morrighan is watching—or possibly getting ready to pay someone a visit.
We engrave each glass to order and you can personalise your glass with a name or text of your choosing for just £2.00 extra
Why not match this glass with our slate 

Celtic Crow Coaster

 and make the perfect gift set?