Black Grouse Slate Coaster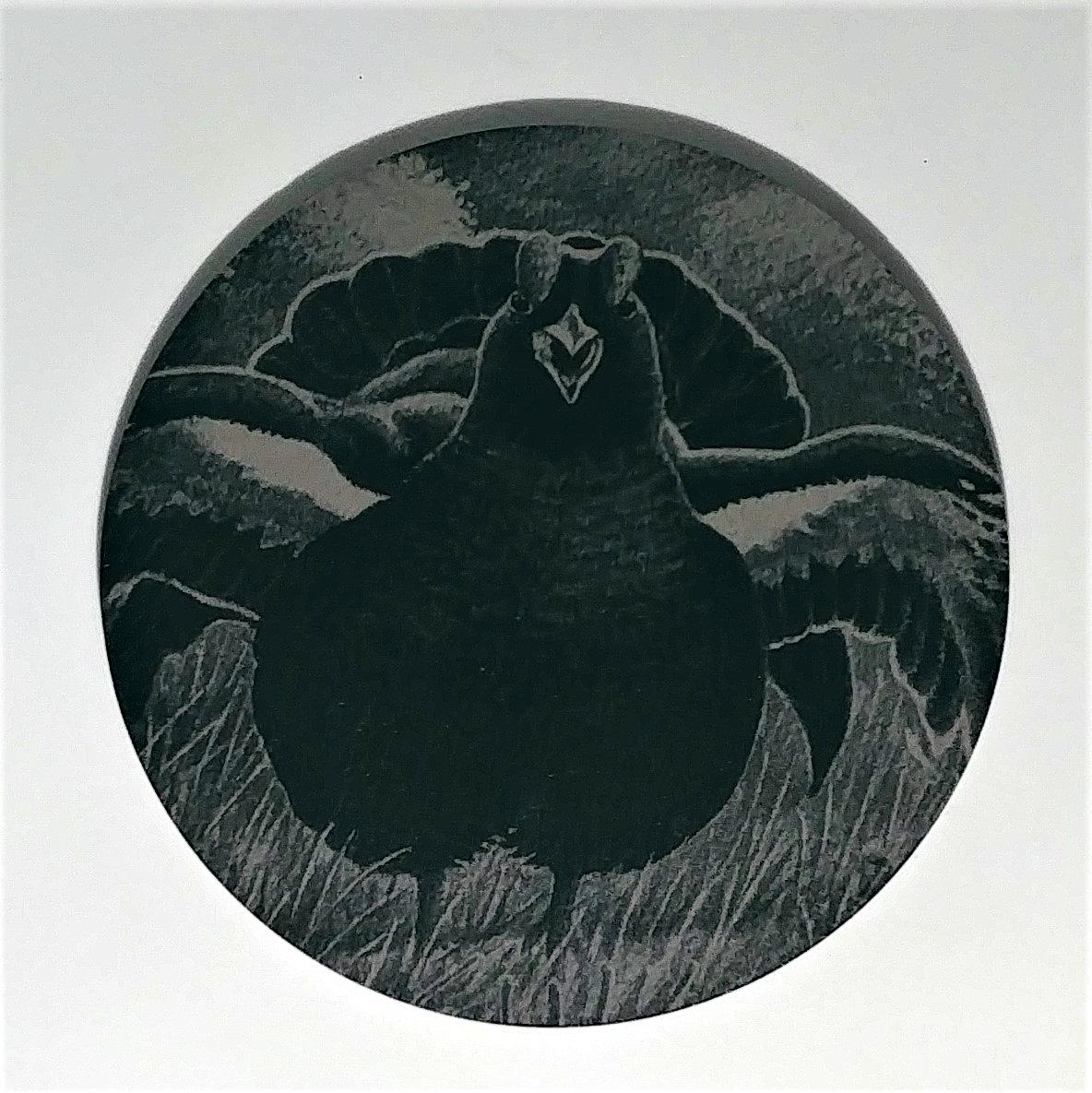 Black Grouse Slate Coaster
Sorry!
We're sorry that we're currently out of stock of this product.
But, if you put your email address below we can let you know as soon as it's available.
The black grouse is a large bird with males being around 53 centimetres  long and weighing about 1kg. The cock is very distinctive, with black plumage, apart from red wattles and a white wingbar, and a lyre-shaped tail, which appears forked in flight. His song is loud, bubbling and somewhat dove-like.
Also known as the Blackgame or Blackcock we have engraved this stunning image onto 10cm (4") slate coasters made from Welsh slate and finished with felt baize.

We engrave each design to order on natural riven slate. Every slate is hand cleaved and so will be unique in appearance.

Available in singular pieces or sets of 2,4,6 or 8 and they come with a complementary gift box.