Celtic Crow Slate Coaster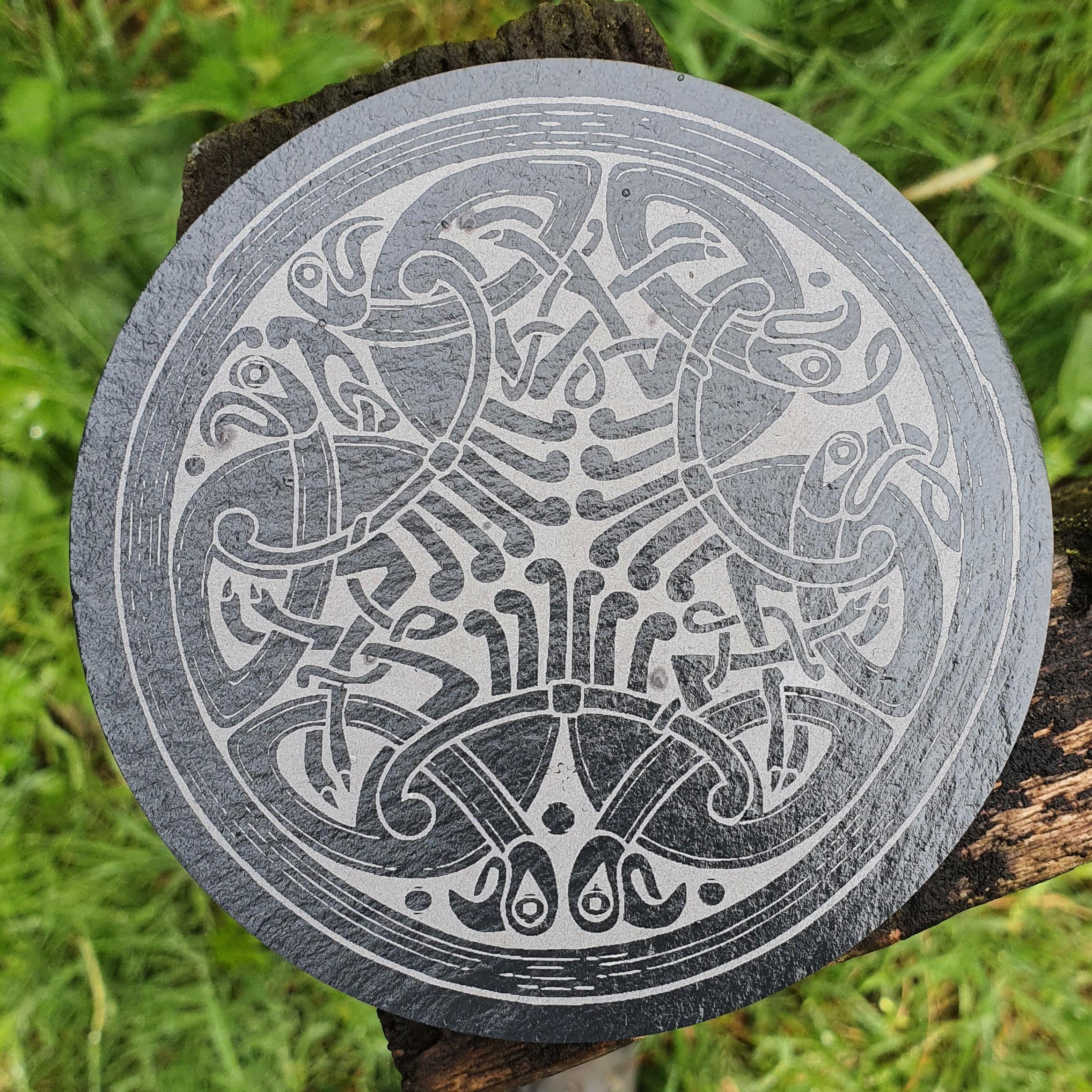 Celtic Crow Slate Coaster
Sorry!
We're sorry that we're currently out of stock of this product.
But, if you put your email address below we can let you know as soon as it's available.
This coaster features a design by Ian Ledger. 
It contains a Celtic knotwork based on the crow. The design was especially drawn for craftgenix
In Celtic mythology, the warrior goddess known as the Morrighan often appears in the form of a crow or raven or is seen accompanied by a group of them. Typically, these birds appear in groups of three, and they are seen as a sign that the Morrighan is watching—or possibly getting ready to pay someone a visit.
This coaster is made from hand cut Welsh slate. We engrave each design to order on natural riven slate. Every slate is hand cleaved and so will be unique in appearance. Each coaster is 10cm in diameter and has green felt on the rear.

Available in singular pieces or sets of 2,4,6 or 8 and they come in a complementary gift box.
Please note: Slate is a natural product so appearance and size may differ slightly from piece to piece.